digital procurement
Optimised digital procurement integrated in SAP
Digitise your procurement with the SAP-integrated solution portfolio from BDF EXPERTS. With the BDF SAP ADD-Ons Document Control Center (DCC) and BDF Collaboration Center (BCC), you create the optimal conditions to handle your procurement completely digitally. Send document packages and monitor document deliveries of documentation or other applicable documents directly integrated in SAP.
"In complex supply processes, digital procurement conserves resources and increases transparency in procurement many times over. Via the integrated deadline tracking, you keep an eye on all necessary document supplies and can react immediately in case of delays. This is particularly worthwhile in the case of mandatory documents such as documentation or declarations of conformity."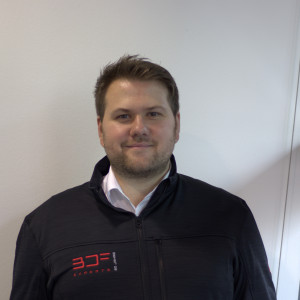 Highlights
Structured management of purchasing processes
The BDF Document Control Center provides you with folder structures to manage document templates and purchasing processes in a structured way.
More efficiency through automated processes
Save time by automatically determining which documents you need with one click. You can also automatically generate the necessary documents for enquiries, orders or delivery schedules.
Track appointments easily
Keep track of all delivery dates. The integrated Progress Tracking allows you to track the deadlines for each document and automatically changes the order status as soon as the document is received.
Data maintenance by external suppliers
Work closely with your suppliers. Via the BDF Collaboration Center, the web-based collaboration platform of BDF EXPERTS, you can make documents available or request them from your suppliers. In addition, it is also possible for you to let your suppliers maintain data such as classification data or measured values.
Integration into the BDF BDF Document Control Center (DCC)
The BDF Document Control Center forms the basis for efficient and highly automated digital procurement. Compile document packages with one click and distribute them to your suppliers by mail or via a digital platform. You can also control the receipt of documents to be delivered, such as declarations of conformity, documentation or similar. Thanks to the structured filing of your documents in SAP and the link to products and projects, you no longer waste time searching for, naming or filing documents.